Customized Tungsten Carbide Wear Parts
Short Description:
* Tungsten Carbide, Nickel/Cobalt Binder
* Sinter-HIP Furnaces
* Sintered, finished standard
* CNC machining
* Additional sizes,tolerances, grades and quantities are available upon request.
Product Detail
Product Tags
Tungsten carbide (chemical formula: WC) is a chemical compound (specifically, a carbide) containing equal parts of tungsten and carbon atoms. In its most basic form, tungsten carbide is a fine gray powder, but it can be pressed and formed into shapes through a process called sintering for use in industrial machinery, cutting tools, abrasives, armor-piercing shells and jewellery.Tungsten carbide have cobalt and nickel binder type.
Tungsten carbide is approximately twice as stiff as steel, with a Young's modulus of approximately 530–700 GPa (77,000 to 102,000 ksi), and is double the density of steel—nearly midway between that of lead and gold.
Tungsten carbide has very high strength for a material so hard and rigid. Compressive strength is higher than virtually all melted and cast or forged metals and alloys.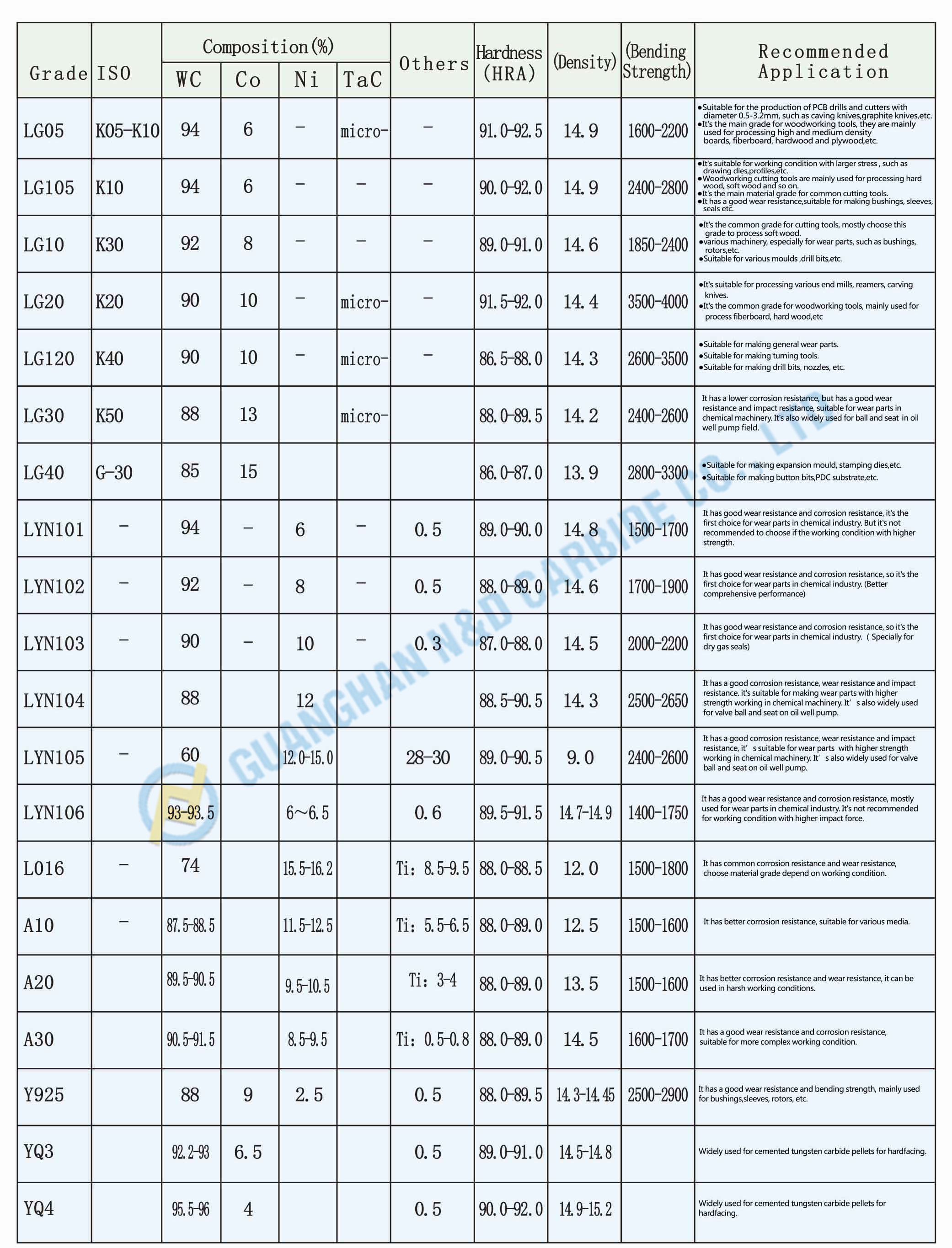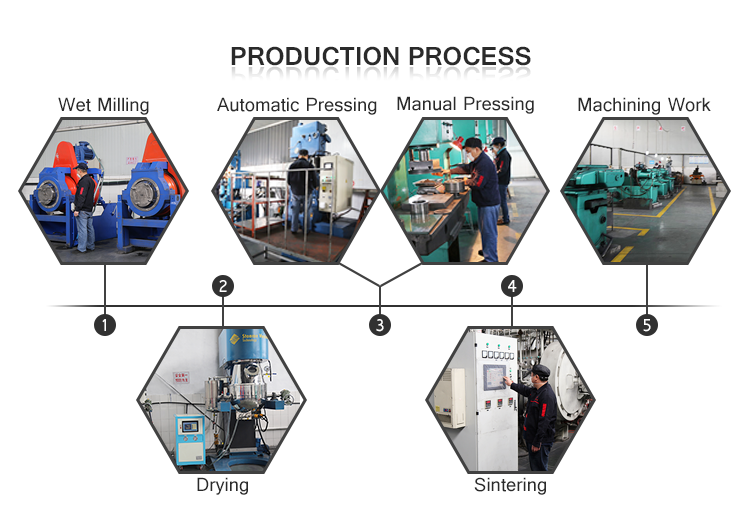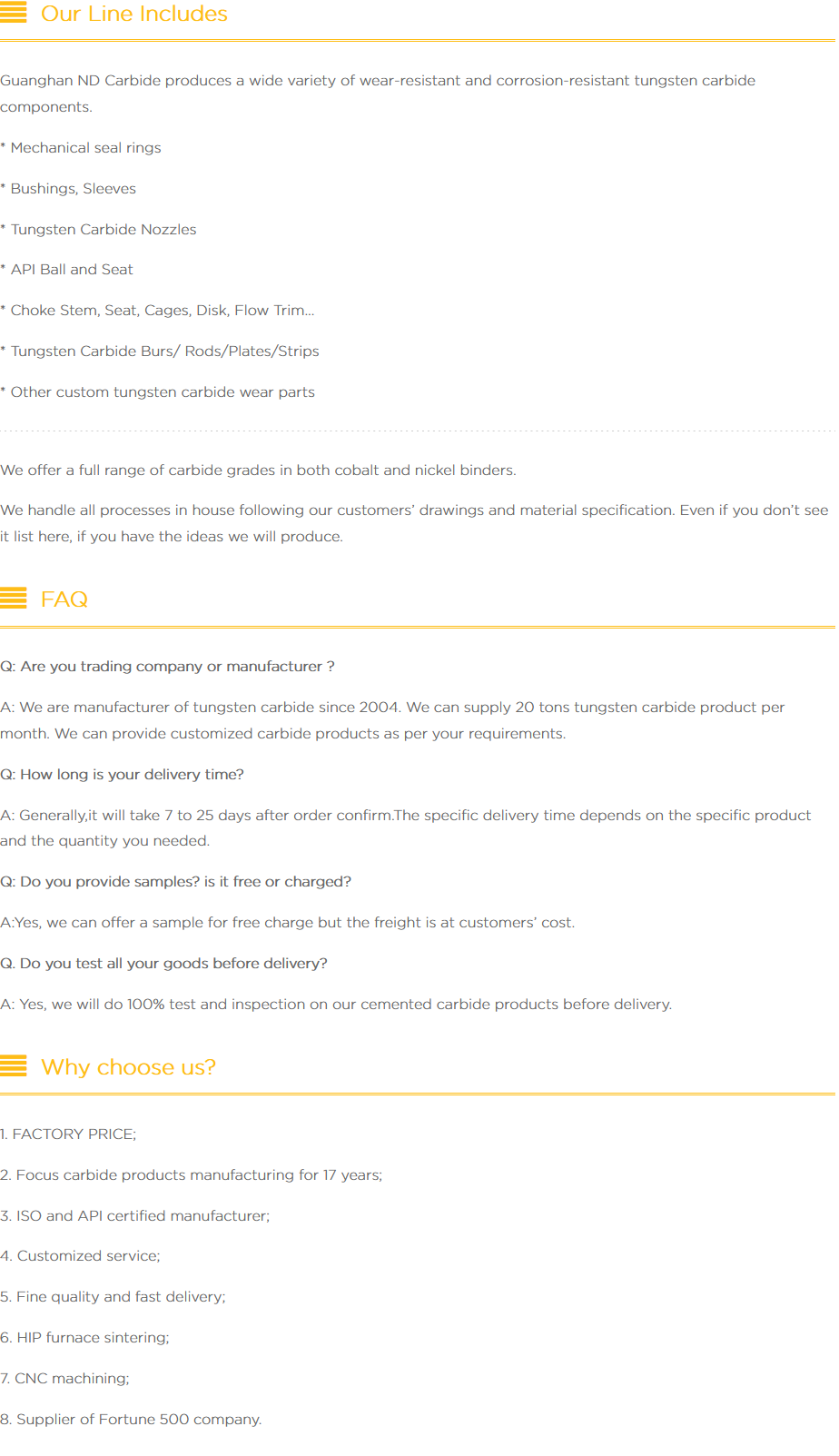 ---
Next:
Tungsten Carbide Studs
---